DESTINATIONS

If it is true that going is half the fun, once you get there, do not miss the other half - entrust yourself to an expert Tour Operator, capable and so rooted in the territory to know each nuance and allow the traveler to enjoy the best. Rely on Le Reve House Adventure for your adventure trip. The region of our adventures is the West of North America, in the central part of the territory, where British Columbia is situated. It is here that many of our itineraries start from, where we also reach Alberta, Yukon, and Alaska, to the north, and to the western coast of the USA. Our offer also includes fascinating itineraries in the most beautiful tropical destinations of the West, including Hawaii, French Polynesia and Mexico - with two areas, Caribbean Yucatàn and Baja California.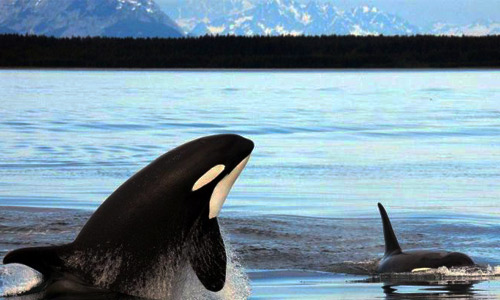 A real, huge amusement park where the dreams of any traveler can become a reality due to the richness of the diversities they can enjoy. Modern cities, magnificent untouched forests, millennial glaciers, highways that wind through snowy...
Le Reve House Adventure ( LRHA )is the only Italian tourist operator who organizes and runs exploration and adventure tours in Alaska, Canada e Quebec.
We have a great experience in managing and organizing travel and holidays in Canada and Alaska. Connect to all the best places and attractions that these countries offer, Le Reve House Adventure is able to organize and offer sport-oriented holidays with renowned ski resorts such as Vancouverwhich hosted the last winter olympics, adventure trips with nature tours, tours and safaris along the uncontaminated landscapes of which Canada is rich, on all the Niagara Falls
 Then guided visit to the 42 national parks. Not only that, Le Reve House Adventure also organizes couples trips and honeymoons, but also group trips in the big cities of Canada and its cultural sites.
Assistance and Customer care:
With Le Reve House Adventure the customer is never left alone, but is followed from the moment he get off the plane until the his final departure with a Constant assistance service, 24 hours a day , 7 days a week from our guides and offices in the area and today also from Italy, both via local phone and Italian.