FISHING TRIPS

Daily scenes in British Columbia: bears fishing on the banks of a remote river, between breathtaking scenarios. Fly fishing and spinning in the estuaries of these rivers of silver and gigantic steelhead with orcas leaping over the rocks to prey salmon going up the river. British Columbia has 1800 rivers, a very dense network, that covers the whole region. You will be welcomed by our organization on your arrival at the airport and after a first visit to Vancouver City, you will be immediately transported to the area of your fishing lodge. You will be introduced to the guides, all selected by us in advance and the next day yours will begin fishing trips into the river. The certified guides with which our organization is in close relationship, will reveal the secrets to capture you and bring to shore gigantic chinook, they will teach you a kind of hunt for the elusive queen of these rivers: the steelhead. They will lead you to stretches of exclusive rivers to which only they have access and where salmon and Steelhead reach the larger size. Between July and August, between the rivers of the Skeena system and the river Nass we will take you to remote locations never reached by local fishermen thanks to the help of the well-equipped boats with the guide. Between August and late October, near Vancouver, you will be in the great Fraser River system with its many tributaries, including the magnificent Pitt River, the Vedder River and the Harrison River. This river system is actually the most important for the number of salmon rising in the whole region and, especially during the fall, fishermen all over the world are numerous, for salmon but not only. Fishing at Fraser River's Giant White Sturgeon has in recent years become one of the major attractions of the entire recreational tourism industry.

FISHING IN BRITISH COLUMBIA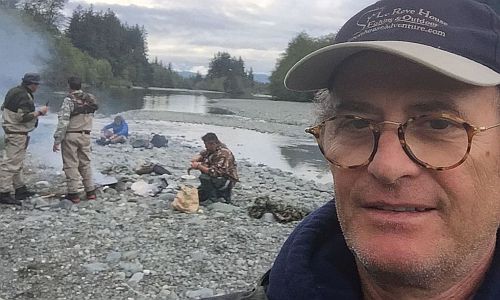 Fishing in British Columbia, is well known, is one of the most fascinating experiences and compelling for any fisherman from any country. Over the years this activity has undergone many changes...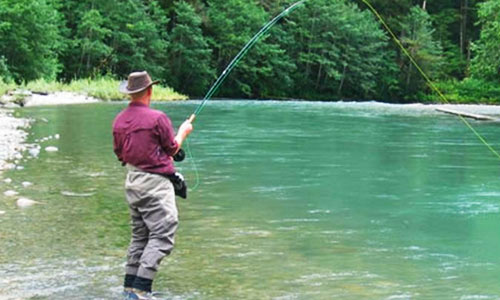 We are just a few miles from Terrace, the capital of river fishing, in this part of the world. The scenery is lovely. There is a shy sun in the morning while the frozen waters...

FISHING IN BAJA CALIFORNIA AND COSTA RICA
The Caribbean, particularly Costa Rica, have always been renowned for deep-sea fishing, especially marlin and other species of predatory fish of considerable size, such as swordfish and tarpon. Another ideal destination for deep-sea fishing is Baja California (Mexico). It is easy to imagine how thrilling this fishing can be and how much adrenaline can trigger. Add the heavenly beaches of Southern Baja, the fascinating Mexican atmospheres, the luxurious hotels and the intriguing nightlife of Cabo San Lucas, and you will have all the ingredients you need for an unforgettable fishing adventure...